Families
come
together
around a
piano...

LATEST NEWS AND RECITAL INFORMATION


JAVIER CLAVERE

In the solo section of the web site you can access downloadable files, bios, pictures, and other information regarding the artists. Read More...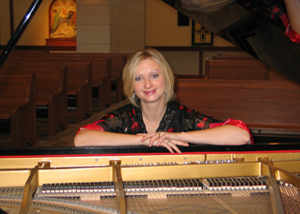 LINDSAY CLAVERE

Visit her page for information regarding her concert schedule, teaching availability, and contact information. Read More...
WELCOME
BEREA COLLEGE
HOME FOR
THE CLAVERE PIANO DUO

CLICK HERE TO SEE THE STORY OF
BEREA COLLEGE
For information regarding upcoming concerts, lectures, paper presentation, visit our web site, or sign up for our newsletter... Please visit Berea College at www.berea.edu for more information....


CLAVERE PIANO DUO PERFORMS AT BEREA COLLEGE GRAY AUDITORIUM

Javier and Lindsay Clavere performed a duo recital at Presser Hall, Berea College. Read More...


09.16.2009
Our Concert Schedule for the 2012-2013 Season will be posted soon.

We will be posting our concert season soon. In the meantime, visit our management website at www.gershunoff.com for more information.

read more
SI DESEA VER LA PAGINA DE WEB EN ESPAŅOL APRIETE EN LA BANDERA

EL SITIO SERA TRADUCIDO EN ESPAŅOL CON LA MISMA INFORMACION...